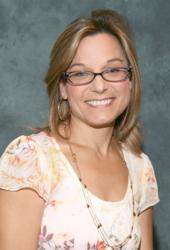 St. Louis, MO (PRWEB) February 24, 2012
Note: The panel discussion will be held between 2-3:30 p.m. EST Monday, Feb. 27, and can be streamed lived at The Heritage Foundation?s website here.
What:????Maggie Karner, director of Life and Health Ministries for The Lutheran Church?Missouri Synod, will be one of five participants on a panel discussion sponsored by The Heritage Foundation and the National Review Institute about religious freedom.
When:????2-3:30 p.m. EST Monday, Feb. 27, 2012
Where:????The Heritage Foundation?s Lehrman Auditorium, 214 Massachuesetts Avenue, NE, Washington, D.C.
Why:????Karner oversees the work of LCMS Life Ministry, which is devoted to upholding the sanctity of human life, both in our church body and the culture at large. Life Ministry is actively involved in a variety of domestic and international programs to support and encourage life ?in the image of God.?
LCMS President Rev. Dr. Matthew C. Harrison was one of several witnesses to testify during the House Committee on Oversight and Government Reform?s recent hearing, ?Lines Crossed: Separation of Church and State. Has the Obama Administration Trampled on Freedom of Religion and Freedom of Conscience?? Harrison also has issued two letters to the church about the U.S. Department of Health and Human Services? birth control rule. Harrison?s statements, videos, press releases and news story links about the issue can be found at http://www.lcms.org/hhsmandate.
About The Lutheran Church?Missouri Synod

The Lutheran Church?Missouri Synod (LCMS), is a mission-oriented, Bible-based, confessional Christian denomination headquartered in St. Louis, Mo. Founded in 1847, the LCMS has about 2.3 million baptized members in more than 6,000 congregations and more than 9,000 pastors. Two seminaries and 10 colleges and universities operate under the auspices of the LCMS, and its congregations operate the largest Protestant parochial school system in America. The church broadcasts the saving message of Jesus Christ over KFUO Radio, and it has relationships and active mission work in 89 countries around the world. In the last five years, the LCMS has awarded more than $ 35 million through more than 900 domestic and international grants for emergency response and disaster relief. Today, the LCMS is in full doctrinal fellowship with 33 other confessional Lutheran church bodies worldwide and is a founding partner of Lutheran Services in America, a social ministry organization serving one in every 50 Americans. For more information, visit http://www.lcms.org.
###