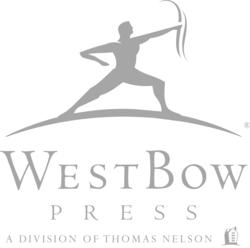 Bloomington, IN (PRWEB) February 02, 2012
WestBow Press, the strategic self-publishing division of the world?s largest Christian publisher, Thomas Nelson, Inc., announced legendary Indianapolis Colts head coach Tony Dungy has written the foreword for Hunter Smith?s new book, ?The Jersey Effect?Beyond the World Championship Ring.? By utilizing real-life NFL stories and biblical principles to demonstrate how a player?s behavior both on and off the field can have profound effects on fans and young players, ?The Jersey Effect? presents a powerful and unique commentary on the world of professional sports.
?The impact of football on the lives of young men is what ?The Jersey Effect? is all about. Hunter Smith knows this subject very well. He was an outstanding football player who enjoyed success at every level of the sport,? said Tony Dungy, in an excerpt taken from the book?s foreword. ?Hunter was able to navigate the emotional roller coaster of big-time football?from highs like winning a Super Bowl to lows like fumbling a snap that cost his team a chance at victory. This book shows how he was able to do that and not get swallowed up by success or disappointment.? To hear Hunter Smith talk more about Dungy?s influence, click here: http://www.youtube.com/watch?v=iEQUZfx2ZJY
The principles contained in ?The Jersey Effect? are reflective of the four core elements Tony Dungy believes must be developed to build socially responsible players and a functioning team: athletic ability, academics, social responsibility and spiritual understanding. The book uses true stories from notable Indianapolis Colts figures including, Jim Caldwell, Clyde Christensen, Jeff Saturday, Ben Utecht, Justin Snow, Dylan Gandy, Matt Giordano and Tarik Glenn to demonstrate how important it is that players remain conscious of those principles, both on and off the field.
?The Jersey Effect? is currently available as an eBook and is available at the WestBow Press Bookstore. Look for it in both hard- and softcover formats at leading book sellers later in the spring. For more information about self-publishing opportunities with WestBow Press please visit http://www.westbowpress.com.
About WestBow Press:

WestBow Press is a strategic self-publishing alliance of Thomas Nelson, Inc., the world?s largest Christian publisher, and Author Solutions, Inc. (ASI) ? the world leader in the popular self-publishing industry segment. Through this partnership, authors benefit from the rich publishing heritage of Thomas Nelson and the speed-to-market advantages of the ASI self-publishing model. Titles published through WestBow Press are evaluated for sales potential and considered for publication under the Thomas Nelson imprint. Thomas Nelson, Inc. continues to ?inspire the world? with distribution of products in more than 100 countries worldwide. For more information, or to start publishing today, visit westbowpress.com or call (866)-928-1240. Follow us @westbowpress on Twitter for the latest news.
About Thomas Nelson:

Thomas Nelson, Inc. is the world?s largest Christian publisher and one of the largest trade publishers in the United States. The Company provides multiple formats of Bibles, inspirational books and digital content, with distribution of its products in more than 100 countries. Live Event Management, Inc., a Thomas Nelson company, is the nation?s leading producer of Christian live events. Thomas Nelson is headquartered in Nashville, TN. For additional information, please visit thomasnelson.com.
# # #