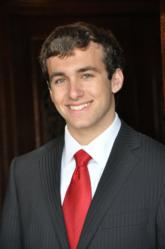 Randall's Island, NY (PRWEB) October 29, 2011
Matthew Ziff is a junior at the University of Miami. While attending college he joined the Quidditch team, loving the sport and enjoying playing every chance he gets. Acting and modeling since the age of two months, has helped Matthew learn not only to work hard at his job, but also to work hard in his personal life. With that in mind, he plays Quidditch with everything he has. This year his college Quidditch team will be traveling to New York to play with 99 other teams to compete for the World Cup. If you plan to attend the dates are November 12 ? 13, 2011 at Randall?s Island in New York City. For more information on the event, please go to http://www.worldcupquidditch.com/program.php. This is sure to be an amazing time and fun for all.
When not in school, Matthew works hard filming and producing various projects. He travels between LA, NY, and FL depending upon the project. Recently Matthew signed on to be a part of 16 South, a feature film written by Texas Writer Producer and Actress, Hope Kelley. Some of the amazing cast scheduled to be in this film, are Randy Travis, Daniel DeWitt, Tom Dvorak, Andy Benward, and Lorraine Ziff, with rumors of Sissy Spacek.
Among Friends is a Danielle Harris picture. This horror film set with an 80?s backdrop portrays the lives of its characters being pit against one another to get to the truth about their true feelings over their friends. In This project Matthew starred opposite veteran actor Michael Biehn (Tombstone, Aliens, Abyss, Terminator.) Cast includes, Lorraine Ziff, Jennifer Blanc, Danielle Harris, AJ Bowen, among a few. This is going to be a scary good time.
Six Gun Savior is a western style supernatural thriller in which Matthew will be playing Kyle Hawkins, aka…Hawk, along side actors Tim Russ(Tuvak ? Star Trek Voyager, Martin Kove (Karate Kid), Lorraine Ziff (Mansion of Blood), Jennifer Blanc (The Crow, Dark Angel) Don Stark (That 70?s show) and many others.
Mansion of Blood starring Carla Laemmle, Terry Moore, Robert Picardo, Lorraine Ziff, and Garey Busey, is a grueling horror film in which the guests at a lunar eclipse party are killed off one by one due to magic gone awry. Matthew plays the son of Samuel Corbett played by Robert Picardo.
Premiering on November 16, 2011 at the Arclight Theaters in Hollywood, Hardflip staring Rosanna Arquette, John Schneider, Randy Wayne, Matthew Ziff, and Christian Hosoi, known for being a skateboarding champion.
Matthew is rumored to be playing a major role in Fashion Slaves a film due out next year with Michael Biehn, and Jennifer Blanc as well as a new television pilot scheduled to start filming within the next few months.
On the Producing side Matthew is very passionate about his part in the Documentary Never A Neverland, which touches on the Aids epidemic in Swaziland and how it is leaving behind thousands of orphans with no adults to raise them. It is a heart wrenching true account into the lives of these children and how we as a world can help them.
Matthew?s philanthropy work will continue while he is in school and while continuing to hone his acting and martial arts skills with classes. Matthew is available for interviews and live appearances. You can find more about Matthew at the following sites:

IMDB

Matthew Ziff Official Web Site

Facebook

Facebook Fan Page

Twitter
Please contact Wentworth Public Relations at 949-292-9305 or wentworthpr(at)me(dot)com for all press or media related to Matthew Ziff.
# # #