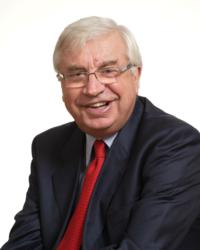 Minneapolis, Minnesota (PRWEB) January 12, 2012
New research from UNICON (International University Consortium for Executive Education) reveals that many business schools across the globe have untapped opportunities to provide innovative executive education learning programs facilitated by mobile technology. The UNICON report, ?Going mobile in executive education,? is based on research conducted by UNICON member Ashridge Business School in the United Kingdom. It analyzes the potential impact of mobile technologies on the executive education learning landscape around the world. The report looks at mobile learning, and how portable technologies — smartphones , PDAs (Personal Digital Assistants), handheld computers and personal media players — can support and extend the reach of teaching and learning.
The report finds that some learning providers are embracing mobile learning and developing new approaches to learning. Included in the report are detailed case studies of: Abilene Christian University (USA), The Open University (UK), Ashridge Business School (UK), Harvard Business School (USA), Seton Hill University (USA), IMD (Switzerland), EPIC, (UK), and Skill Pill, University of Cape Town (South Africa).
While the research highlights examples of innovative applications of mobile learning in business schools, universities and the private sector around the globe, it concludes that many more executive education providers today could be maximizing the vast potential of mobile devices for learning.
?The future of executive education is about choice and personalisation. Our survey makes clear that providers should not wait for the industry to settle,? said UNICON Chairman Bill Shedden, who also serves as Director of the Centre for Customised Executive Education at the Cranfield School of Management in Bedford, England. ?Our recent State of the Industry survey also found that while many executive education providers are moving cautiously, they have begun experimenting with technology and ? in many cases ? are taking more technology initiative than clients expect or demand. In other words, executive education clients look to university-based providers to help them understand what new technology is important.
?The global nature of businesses and the growing capabilities of powerful mobile devices mean that adopting new technologies in learning is essential to continuing to attract clients in the competitive executive education market,? Shedden continued. ?UNICON is dedicated to helping its members learn more about how to effectively adopt new technologies and to remain industry leaders in university-based executive education programs around the globe.?
Mobile technology can help provide executives with pre- and post-course support, and the latest mobile learning applications can extend their access to a multimedia-rich education. It also provides a means for participants to stay connected with one another as professional resources after a program ends. Other benefits of mobile learning identified by the report include:

?????Just enough? learning ? highly applied, easily digestible learning for busy executives.
?????Just-in-time? learning ? convenient, flexible and relevant learning at the exact moment learning is required.
?????Just-for-me? learning ? learning can be accessed via mobile devices in many different ways, which means that there are opportunities for it to appeal to many different learning styles.
????Mobile devices can facilitate collaboration. SMS texting reminders, knowledge sharing forums and ?ask a question? forums enable and enhance interaction between participants and instructors.
Research Fellow at Ashridge Business School and UNICON report co-author Dr Carina Paine Schofield noted, ?Advances in mobile technologies and high levels of mobile phone penetration are changing the way that learning is being adopted and used in educational contexts, and it has evolved into more than e-learning with a phone. Mobile learning offers easier access to learning materials so students can be more productive with their time. It empowers executive education providers to serve up learning in multiple formats ? audio, visual or text ? to suit individual learning styles.?
Ashridge Business School was one of the first executive education providers to establish an online learning resource. Its online learning platform, Virtual Ashridge, lets students home in on certain interests and choose a style of learning that fits their personality without information overload: some may want to listen to an audio file or read text, while others may want to take part in an online discussion.
Director of Learning Services at Ashridge Business School Tony Sheehan said: ?Mobile learning offers a powerful opportunity to introduce learning on demand. It allows individuals to connect to executive education at a time that suits them and in a way that can support current business challenges. Learners are no longer dependent on the classroom, as mobile devices allow learners to connect in times of reflection ? a long train journey, a daily commute ? where the mind is alert and open to new insights.
?During these times of austerity, mobile and e-learning tutorials also provide a cost- and time-efficient way of educating staff that avoids the travel and accommodation costs of off-site courses,? Sheehan added.
About UNICON

Founded in 1972 as an association of executive education program directors, UNICON has evolved from an informal common-interest group into an incorporated non-profit consortium committed to advancing the field of university- and business school-sponsored executive education. Membership is composed of nearly 100 educational institutions from the Americas, Europe, Asia and Africa.
UNICON is committed to the principle that academically based executive education provides a combination of thought-leadership at the highest levels of rigor, masterful learning environments and practical application that cannot be replicated by non-academic providers.
The organization sponsors and conducts research studies that bring to the forefront this unique value of business-school-based executive education. It also provides industry/operational knowledge and networking opportunities for members through conferences, workshops, research, benchmarking, website, newsletters, job postings, discussion boards and forums and other activities.
The UNICON report, Going mobile in executive education: how mobile technologies are changing the executive learning landscape, was written by Dr. Carina Paine Schofield, Trudi West and Emily Taylor of Ashridge Business School.
###