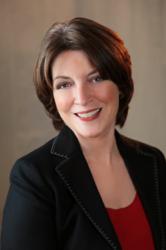 (PRWEB) December 13, 2011
Contact: Will Bower

will@allenmediastrategies.com / 202-365-2536
While most people look forward to the holiday season, its arrival can bring remarkable amounts of StressFreeFast.com" rel="StressFreeFast.com">stress and negativity. Whether it's long lines at the mall or searching for an affordable plane ticket, holiday hassles can make it difficult to keep a smile on one's face. Additionally, the economic uncertainties plaguing many families are causing them to question how they can realistically participate in the season of giving.
So what can everyday people do to maintain and spread holiday cheer? And how can we broaden the concept of giving beyond just money and gifts?
Author, facilitator, and behavioral expert Beverly Flaxington has answers. Her latest book "Understanding Other People: The Five Secrets to Human Behavior" (understandingotherpeople.com) aims to help people to improve their personal relationships and to deal more effectively with difficult people and situations. "Giving can mean simply giving of one?s self. It can mean giving of a happy spirit, of a smile or a kind word," says Beverly. "Sometimes the best sort of giving is the kind that doesn?t include anything monetary but is simply a gesture that says to someone, 'You matter in the world'."
Ask Beverly:
— How to keep personal StressFreeFast.com" rel="StressFreeFast.com">stress and family tensions to a minimum during the holidays

— What quick and simple ways exist to give to others

— How it's still possible to "give" without buying gifts or spending money

— Why it's important to spread holiday cheer to those who are often forgotten
Beverly D. Flaxington is an accomplished consultant, personal and career coach, author, college professor, corporate trainer, facilitator, behavioral expert, and business development expert, she has most recently appeared in or on "Eye on New York" on WCBS TV, U.S. News & World Report, ABCNews.com, MSN, ?The Balancing Act? on Lifetime Television, Voice of America, NECN: New England Cable News, KNX 1070 Newsradio CBS Los Angeles, IRN/USA News, "The Shaun Proulx Show" on OUTtv, WJR Detroit, "The Jordan Rich Show" on WBZ Boston, "Talk of Chicago" with Kendall Moore, the CKNW Morning News Vancouver, Entrepreneur, The Christian Science Monitor, and several others.
To interview Beverly for your own audience, please contact Will Bower at will(at)allenmediastrategies(dot)com or 202-365-2536.